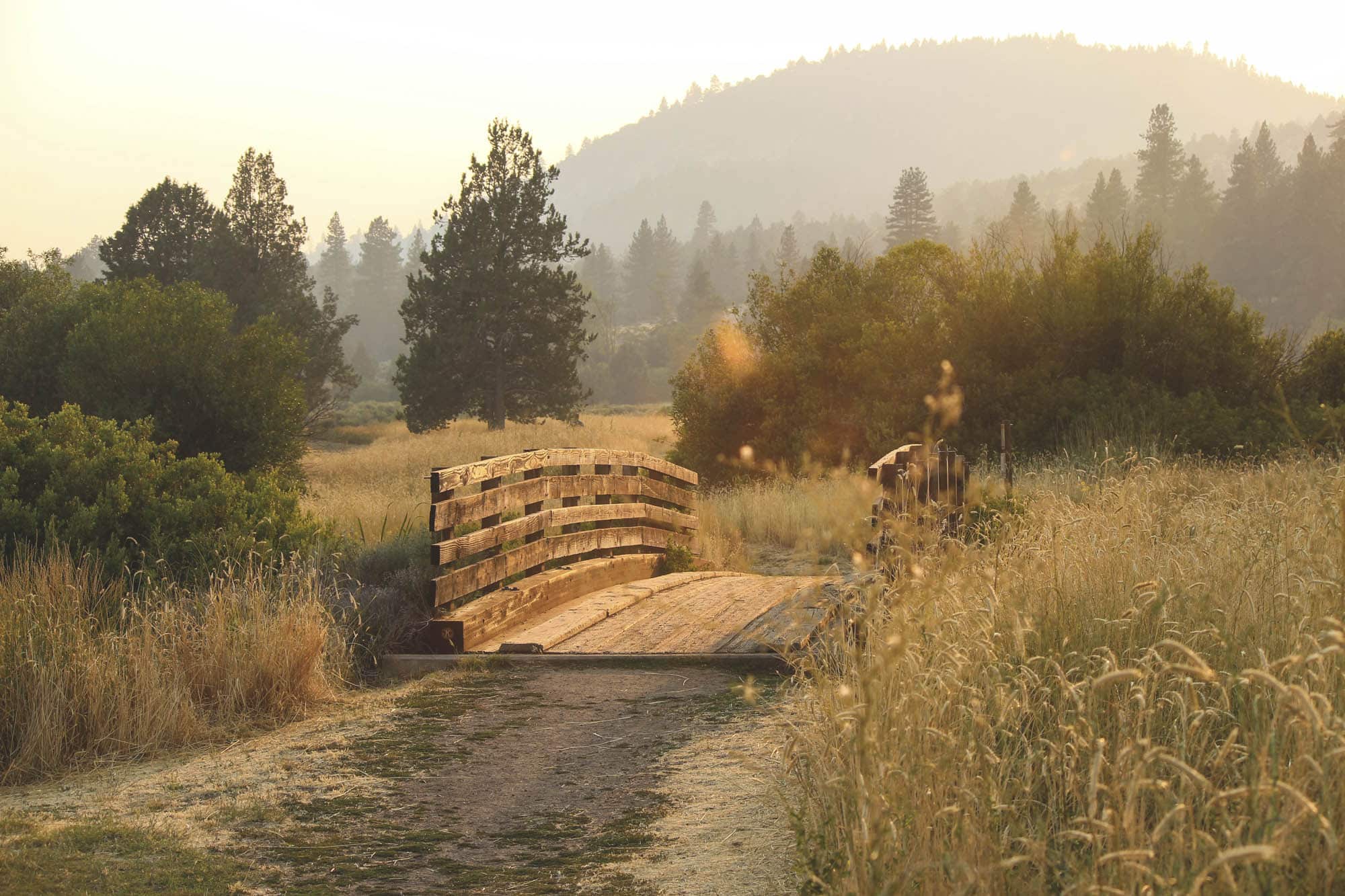 All Applicants for residency will be evaluated and will receive equal opportunity to obtain a home. This community does not discriminate based on race, color, sex, religion, handicap, familial status, sexual orientation, or national origin. I understand that total gross income must be a minimum of three times the monthly rent amount to be considered for residency.
Application for Residency: An application for Residency must be completed and maintained for each applicant 18 years or older who will be living in the home and/or contributing to the payment of rent. A non-refundable screening fee of $35 per applicant 18 years and older applies. I understand that the Community premises are limited to the use and occupancy of Applicants and other approved Occupants/ Dependents/ Guarantors/ Live-In Care Givers as listed on this application, without any right by me to sublet or assign any portion of the COH or Site without Landlord's written consent. A security deposit is required against damages or loss to Site and/or Home, and the security deposit must be paid prior to the applicant moving into Home and/or Site. The security deposit cannot be used as the last month's rent. I understand that a security deposit, earnest money deposit, or cleaning fee, if any, will be returned if my application is not accepted; however, the screening fee is nonrefundable. I understand that no pets are allowed at any time on the premises without prior Management consent. Any pets I currently own are included on my application. I understand that pets on the banned breed list will not be permitted, NO EXCEPTIONS. If pets are found on the premises without approval, they will be required to leave. Pet rules & regulations are available upon request.
Criminal Background Check: All applicants and adult occupants 18 years or older will be required to pass criminal background check based upon The Reserve standardized residency requirements. I understand that criminal history which indicates that an applicant's tenancy would constitute a direct threat to the health or safety of other individuals or whose tenancy would result in substantial physical damage to the property of owner or others will result in rejection of the application. Such criminal history may include, but is not limited to, sexual assault or other sex related crimes, the sale or manufacture of illegal drugs, crimes against persons, burglary, or theft. I hereby authorize anyone contacted by Landlord or its agents to release my credit and personal information to them at any time for the purposes of entering into and continuing to offer or collect on any agreement or credit extended.
Rental History: By acknowledging below, I(we) authorize The Reserve to request a Landlord Verification from my(our) current and/or previous landlord. I will provide at least 24 months most recent rental history from my(our) current and/or previous landlord(s).
Income: Applicants are required to provide verifiable income source(s). Acceptable income verification for each applicant may be any of the following: 2 most recent consecutive pay stubs, Social Security benefit letter, or other documentation proving source of income. Please reach out to the community office for more income information.
Identification: A copy of all applicant's valid driver's license or other photo identification and Social Security card or ITIN card will be required with application submission. Please reach out to the community office for more identification information.
Reasonable Accommodations: If a resident, applicant/prospective resident, or someone associated with a resident has a disability, they may make a written request for a reasonable accommodation at any time. Accommodations in rules, policies, practices, or services may be made when such accommodations may be necessary to afford such person equal opportunity to use and enjoy a dwelling. Resident, applicant/prospective resident, or someone associated with a resident acknowledge a housing provider can deny a request for a reasonable accommodation if it would impose an "undue financial and administrative burden" or "fundamentally alter the nature of the provider's operations." Service and assistance animals are permitted in accordance with FHA laws. A letter from a licensed mental health or medical provider may be requested to explain the service or assistance the animal provides to the resident. A separate form must be filled out and submitted to Community Management for the reasonable accommodation of the service or assistance animal. Please contact the Community Manager to get a copy of the reasonable accommodation policy and the necessary forms for you to complete and return. Community Management will provide a timely written response to your request for a reasonable accommodation.
Property Management Reserves Right to Deny Residency: if you misrepresent information on this application. If ANY misrepresentation is discovered, your rental agreement may be terminated; and/or your background check includes drug and other criminal activity, convictions, prior evictions, and unsatisfied judgements; and/or your credit check shows an unsatisfactory record; and/or any other lawful reason.
Applicant States: The information provided is true and correct. I understand that if my application is accepted, any false statements on or omissions from this application may result in eviction. Landlord and its agents are authorized to investigate my personal history, previous rental history, financial, and credit record through any investigation agency or bureaus of Landlord's choosing. I understand Landlord may also use state court records and the sex offender registry.
By clicking next, you acknowledge that if your application is approved, you agree to comply with all lease terms and all community standards (or Rules and Regulations), including all amendments, and you agree to the conditions above.